When and how are packaging invoices issued?
To regularise the discrepancy between what was provisionally invoiced the previous year and the actual data collected in the current declaration, Ecoembes provides a fifth invoice or credit note in addition to four quarterly invoices, each representing a quarter of the total declaration.
According to the provisions of the membership agreement with Ecoembes, as a business, you are required to make the payments via SEPA Direct Debit.
Invoicing Schedule

Example
N-1 Provisional Statement: €1,200
N-1 Final Statement/Provisional no.: €1,500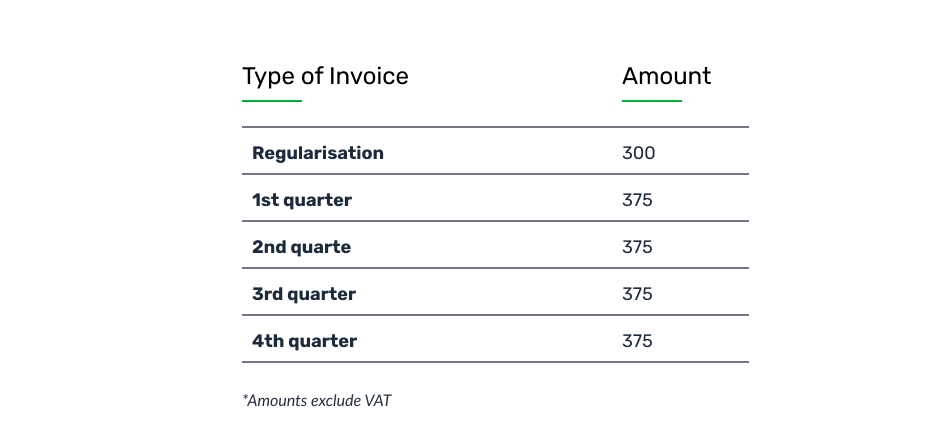 Special cases
For statements totalling less than 400€, Ecoembes will send you a single invoice in March, with a 30 June payment deadline.
During the year in which they are submitted, statements for retroactive periods will be billed with a due date that is one month from the date of the invoice
You might also be interested in

Report your packaging
Find out about our control systems and the many sorts of statements you may make.

Green Dot fees
We describe the different rates that are applicable based on the kind of material or tonnage.